Leona Mitchell - 2018 Walk of Fame Honoree
Leona Mitchell
Grammy Award Soprano, Leona Mitchell has emerged as one of America's most beloved and celebrated Sopranos.
Miss Mitchell spent 18 Seasons as a leading Spinto Soprano at the Metropolitan Opera in New York where she essayed many dramatic and lyrical roles such as: Aida, both Verdi Leonora's from La Forza Del Destino and Il Trovatore, Manon Lescaut, Boheme, The Masked Ball, Madame Butterfly, Liu in Turandot, Madame Lidoine as well as Mozart, and Handelian roles.
She has three DVD'S with The Three Tenors: "Ernani" with Luciano Pavarotti, "Turandot" with Placido Domingo and "Carmen" with Jose Carreras.
Ms. Mitchell has sung for four of our United States Presidents: Ronald Reagan, Gerald Ford, Jimmy Carter and Bill Clinton. She also sang for George Bush Sr. when he was Vice President.
Leona has also sung at some of the world's most prestigious opera houses: The Berlin, Rome, Barcelona, Spain, Caracalla, Vienna, Rio, Verona, Paris, Covet Garden, Frankfurt, Chili, Buenos Aires, Rio, Canadian, Mexican, Los Angeles, Toronto, San Francisco, Geneva, Chicago, Cologne, Sydney Australia, Philadelphia, Santa Fe, Edinborough, Bordeaux, Marseille, Washington, Parma and Hamburg companies to name a few.
Mitchell sang with most of the major symphonies of the world. Many of the World's Greatest Conductors have worked with Miss Mitchell: Zubin Mehta and The New York Philharmonic, James Levine and The Chicago Symphony, Seji Ozawa and The Boston Philharmonic, James Conlin and The London Philharmonic, and Kurt Mazur with The Israeli Philharmonic.
Mitchell is a highly regarded recitalist and has been presented in concert at New York's Lincoln Center, The Kennedy Center, Paris, Geneva, Sydney, Hong Kong, Japan, Tokyo, Spain, Korea, The Los Angeles Music Center, Canada, Australia, The UCLA Concert Series, Ambassador Auditorium, and all across The United States.
Leona is no stranger to television. She has appeared on The Merv Griffin Show, Good Morning America, The CBS Morning Show, Dick Cavett Show, Jerry Lewis Telethon, The Kennedy Center Honors, The Metropolitan Opera Centennial Gala, The ABC coast to coast Gala Statue of Liberty Celebration, PBS Specials, along with many "Live from Lincoln Center" and" Met Series".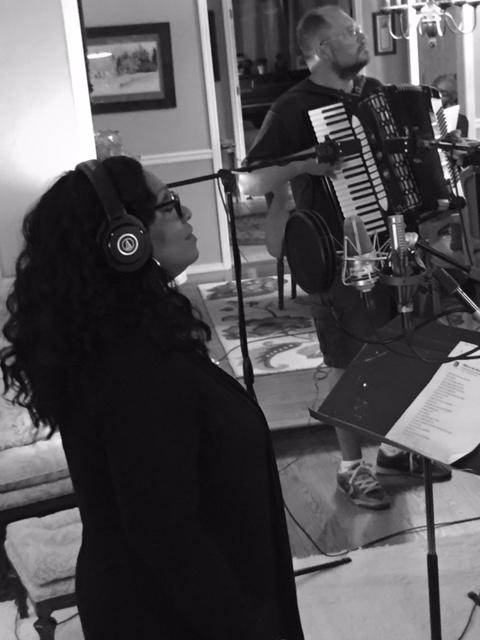 Miss Mitchell has been the recipient of many wonderful awards from her state. She belongs to The Oklahoma Hall of Fame, The Oklahoma Music Hall of Fame, The Jazz Hall of Fame, The Oklahoma Women's Hall of Fame and recently The African American Hall of Fame.
The Honorable Governor of Oklahoma, Brad Henry made Leona, The State's Cultural Ambassador in 2003.
Leona has a Bachelor's of Arts Degree from OCU and Two Honorary Doctorates: One from OU and the other from OCU. She also attended The Master's Program at The Julliard School of Music.
There is a museum and two streets named in her honor in her hometown of Enid, Oklahoma: The Leona Mitchell Southern Heights and Heritage Museum, Leona Mitchell Place and Leona Mitchell Boulevard.
| | |
| --- | --- |
| OETA Interview | Heart Of A Diva |
| | |
| Enid Walk of Fame | Family |
| | |
Madama Butterfly
'Un bel di vedremo'

O Mio Babbino Caro
Chi il bel sogno di Doretta
Signore, ascolta
Salce, Ave Maria
Tanto amore segreto